Songs
Soloing
Riffs
Strumming
---
Online lessons with Jim Ellis
Webcam and screen sharing during the lesson. Sessions are recorded for reviewing material at a later time.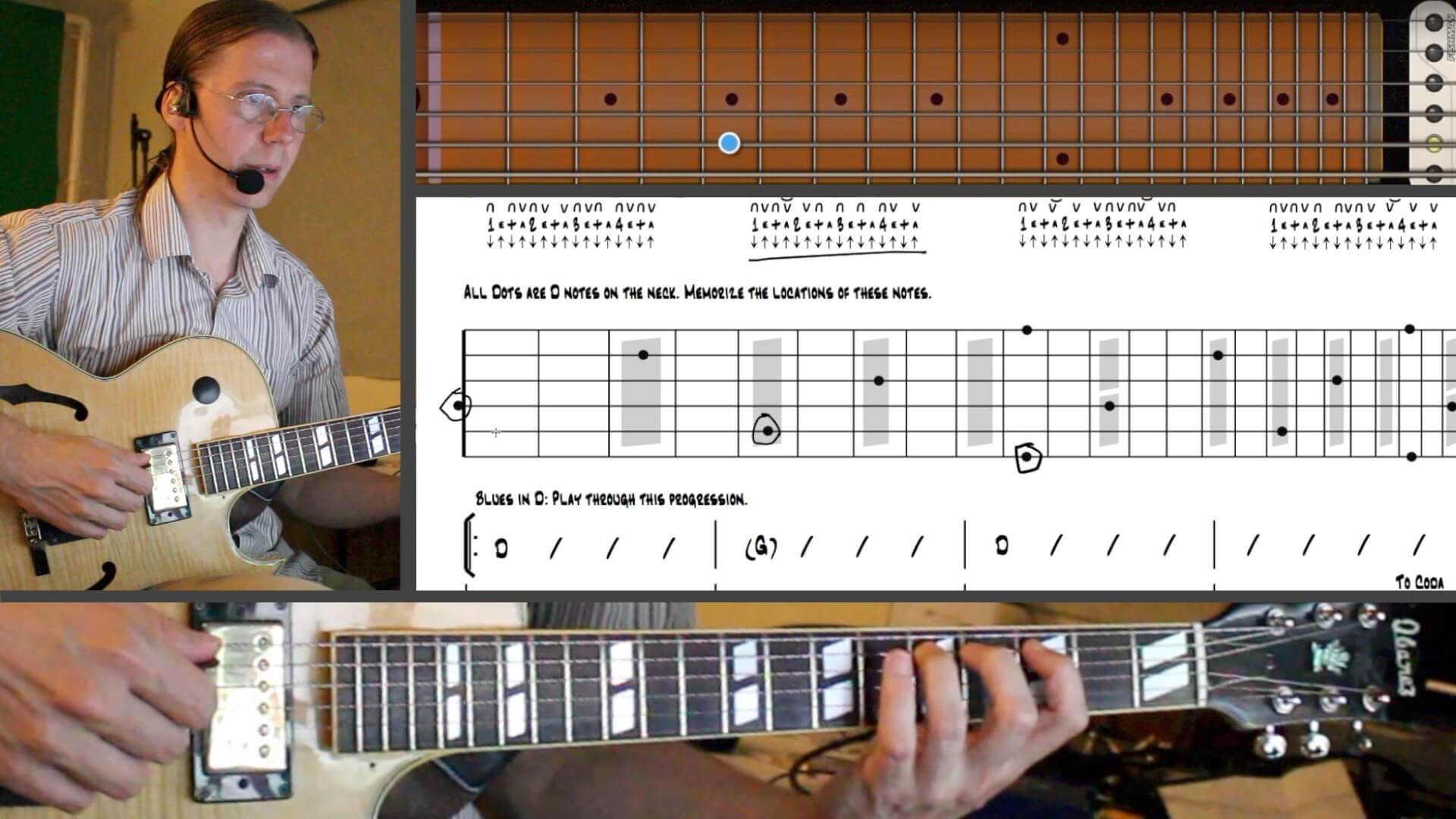 Purchase a Lesson
(minutes)
---
Skype Lessons
Why Take Lessons Online?
Take lessons from an experienced teacher while in the comfort of your own home or studio. Plan lessons around your schedule. Take as much time as you need to absorb the material. Set up a lesson when you're ready. Work on the tunes and topics that interest you. After the lesson review video of the lesson and download worksheets.
What you need:
Computer w/ Webcam
or Tablet/Smartphone
Internet Connection
Skype or FaceTime
Guitar
Get Started
Set up a date and time by email lessons@guitar-resource.com. Payment will be accepted after a day and time has been agreed upon. Lesson time will be reserved for student upon receipt. Once confirmed it's a good idea to send some ideas about what topics, questions, and/or tunes you would like to cover during the lesson. You will have a great time and learn a lot.
Price
$35.29 – 30/minutes
$49.41 – 45/minutes
$63.53 – 60/minutes
Policy
To reschedule, provide a minimum of twenty-four hours notice prior the scheduled lesson time. Providing less than twenty-four hours notice before scheduled lessons will result in forfeiture of lesson. Rescheduled lessons must be taken within thirty days of the original lesson time. If we have issues with internet connectivity during the lesson we may reschedule the lesson.
Topics
Chords
Scales
Songs
Theory
Rhythm
Time-Feel
Tunes
Tablature
Technique
Picking
Fingerstyle
Hybrid Picking
Take Online lessons with Jim Ellis